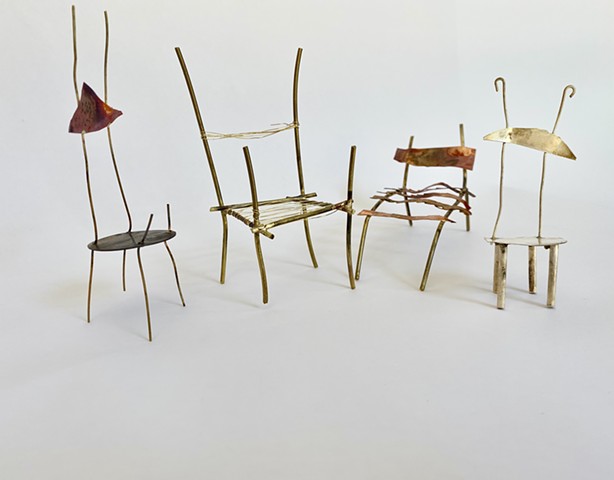 Pnina Ben Daniel, Israeli born ventured to the U.S.,in her twenties to California. There she completed her B.FA and M.FA. in painting at Art Center College of Design, Pasadena.
The academic rigors sharpened her eye and her skills in myriad art forms: realism, abstract, iconography, and portraits. Pnina was trained in academic renaissance style painting prior to getting her degree.
Pnina Ben Daniel paintings inspiration drawn from her immediate surroundings. As a child she born and raised in Nazareth, Israel, captivated by the physical and human landscape. The harsh terrain coupled with peoples of varied backgrounds--Jews, Arabs, Christians—helped define her artwork.
Upon her return to Israel after decades abroad, Pnina Ben Daniel reconnected with her roots. Today she explores multiple mediums to bring to life her lifelong passion: The singleness of Galilee. Walking the trails, climbing hills, appreciating the beauty of olive groves, almond orchards and vineyards, Pnina uniquely assembles her interpretation. Themes include man's encroachment on nature, and nature's efforts to rebound. Turmoil and serenity interact, much like an artist's life. Pnina's art work, large and small, connect with the viewer on a guttural level, drawing on all the senses.